Hot news

Our company has a great deal of centrifugal casting experience and mature production technology. We can supply castings, semi-finished products, and finished products of various materials in cylinder liner, piston ring, roller circle, roller ring, roller, pipe, axle sleeve type casting.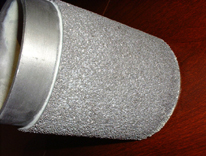 Centrifugal Casting Cylinder Sleeve, Castings or Semi-finished Products

Standard: Φ50~450mm
Material: Cu Cr Mo alloy cast iron, B alloy cast iron, Nb alloy cast iron, high-Cr alloy cast iron. Melting furnace: middle frequency electric furnace.
Application: cylinder sleeve of ship diesel engine, oilfield diesel engine, air compressor, freezer, and brake pump; double metals sleeve and internal bushing for mud pump; other special sleeve casting or semi-finished products.